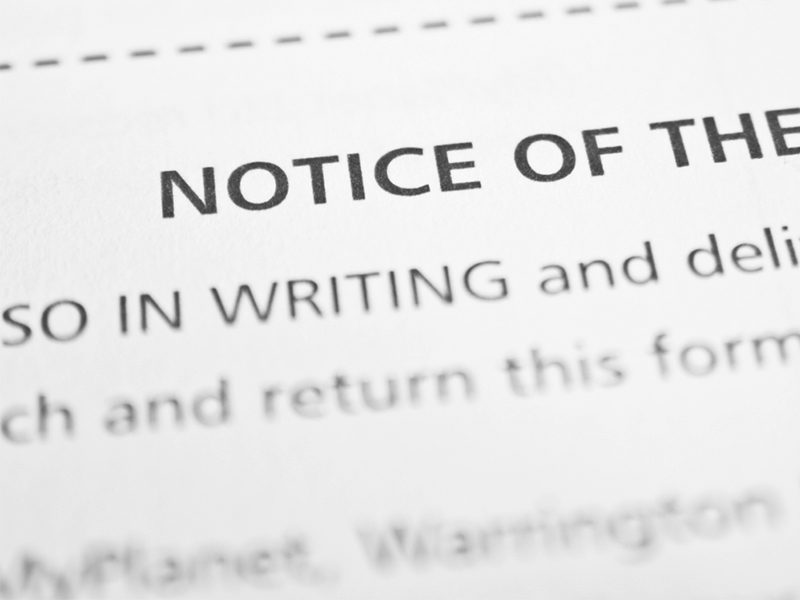 Notices, such as notices of delays, changed conditions, objections to payment applications, and claims, can be required for many aspects of a construction project. However, provisions in construction contracts sometimes require notices to be issued in a relatively short time frame. From this arises the question: does a claim die or not die if a party fails to give notice to the other contracting party of a potential claim in a timely manner?
To gain a better understanding, let͛s take a look at two provisions:
Section 16.071(a) of the Texas Civil Practice and Remedies Code states that a requirement to give notice of a claim in less than 90 days is void. The relevant statute says:
A contract stipulation that requires a claimant to give notice of a claim for damages as a condition precedent to the right to sue on the contract is not valid unless the stipulation is reasonable. A stipulation that requires notification within less than 90 days is void.
TEX. CIV. PRAC. & REM. CODE § 16.071(a) ("16.071(a)").
Despite the above statute, there are many contract provisions that require notices be provided within less than 90 days. For example, the AIA 201 form states:
AIA Section 15.1.3 Notice of Claims
. . . Claims by either party under this Section 15.1.3.1 shall be initiated within 21 days after occurrence of the event giving rise to such Claim or within 21 days after the claimant first recognizes the condition giving rise to the Claim, whichever is later.
These apparently conflicting requirements beg the question whether short notice provisions, such as AIA 201 Section 15.1.3, are prohibited by 16.071(a). While the ultimate question has not been decided by the Texas Supreme Court, several lower courts have ruled that 16.071(a) does not apply to provisions in construction contracts that require notice of (i) a claim for additional time, (ii) contractual provisions requiring objections to invoices within a certain number of days, (iii) an increase in contract price or (iv) a change in the contract because these provisions do not constitute a notice of a claim for damages.
These courts usually have reasoned that these type of notice provisions are not covered by the 16.071(a) because they do not involve a claim for damages. In one case, the contractor was "required [to give] five days' written notice of any ͚interpretation of the Contract 'by the owner that the [contractor] ͚believes . . . constitutes a change to the Contract,' if [contractor] believed it was entitled to an adjustment in the Contract time or price." Later the contractor brought a claim without giving this 5 days͛ notice, and the owner argued the contractor could not bring its claim for damages because it failed to send the 5 days͛ notice. The court disagreed and pointed out the contractor did not claim the owner interpreted the contract in a manner that constituted a change to the contract. Rather, the contractor claimed that the owner breached the contract. The court found that the notice provision only dealt with changes to the contract. The court also explained that, if it accepted the owner͛s interpretation that the contract required five days͛ notice of breaches, that would render the above-referenced provision unenforceable under 16.071(a). However, the court ultimately found that the contractual notice requirement was inapplicable to the contractor͛s claim because the contract did not require 5 days͛ notice of a breach of the agreement.
Courts do not favor 16.071(a) because it interferes with the right of parties to freely contract, and fails to clarify whether the phrase "notice of claim for damages" means "notice of a cause of action." When courts have found 16.071(a) does not apply, they have reasoned that the submission of a notice of claim for additional compensation or time is "only a precursor to a possible cause of action for damages, which may or may not result" and does not violate 16.071(a).
In summary, some notice clauses are merely precursors to a possible claim for damages that may or may not occur and are not prohibited by 16.071(a). However, a construction contract provision that specifically requires notice within a certain period of time of a cause of action, such as notice of a breach of contract, may be held to be invalidated by 16.071(a).
If you have questions concerning the timeliness of your own claims notices, or wish to know more about filing and/or receiving claims notices in general, please call us at 817-338-1700.