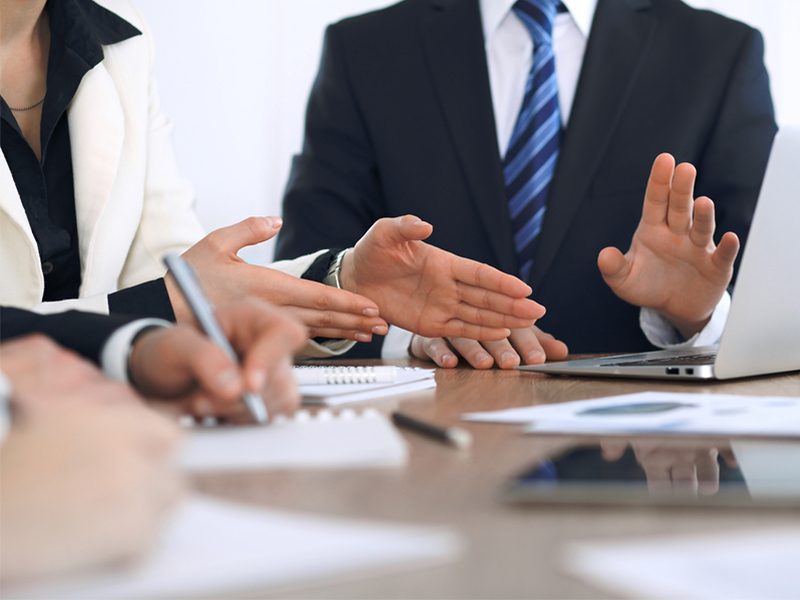 If a construction dispute arises, where will the lawsuit or arbitration take place? The answer to that question is not always clear–even if stated in the contract. There is a construction forum statute in Texas that allows contractors, engineers, and architects who are working on Texas construction projects to insist any disputes related to that project be heard in Texas.
For example, if the Texas forum law applies, an engineer working on a Texas construction project will no longer be required to travel to a distant state to defend or prosecute any claims related to that Texas project. However, if the Federal Arbitration Act(FAA) applies, or if a lawsuit is filed in federal court, the Texas forum statute may not apply.
As to protections under the construction forum statute, Texas contractors have long been allowed to insist that a construction dispute relating to the project be heard in Texas. Engineers and architects, however, were not previously covered by the construction forum statute, nor were some construction projects. Before recent amendments, the forum protection was limited to the construction or repair of real property improvements.
There are exceptions or possible exceptions to the applicability of the Texas forum statute. Despite the existence of the Texas forum statute, if the parties have broadly agreed to arbitrate disputes in a certain forum/state, it is likely that the arbitration provision would be controlled by the FAA. If the FAA controls, then the Texas forum statute would not apply, and instead, the contractual forum provision would control. As a result, if the FAA controls, contractors, engineers, and architects might be required to arbitrate outside of Texas.
Another possible exception is if the lawsuit is brought in federal court. For example, a federal court in Virginia has held that a Virginia construction statute did not control over a contractual forum provision that required disputes in Nebraska – WCC Cable v. G4S Tech., 2017 WL 6503142 (W.D. Va. Dec. 15, 2017).
In WCC Cable, the parties had contractually agreed, "Any dispute arising directly or indirectly from this Subcontract shall be resolved solely and exclusively in a state or federal court located in Douglas County, Nebraska." On the other hand, Virginia Code § 8.01-262.1(A) required that construction disputes be decided in Virginia. The Virginia federal court admitted that in the absence of the contractual forum-selection clause, it would unquestionably hold that the dispute should be resolved in Virginia. Nevertheless, the court honored the contractual forum clause and transferred the case to Nebraska.
The State of Texas and Construction Disputes
Below is a copy of the Texas construction forum law:
BUSINESS AND COMMERCE CODE CHAPTER 272. LAW APPLICABLE TO CERTAIN CONSTRUCTION CONTRACTS
Sec. 272.0001. DEFINITION. In this chapter, "construction contract" means a contract, subcontract, or agreement entered into or made by an owner, architect, engineer, contractor, construction manager, subcontractor, supplier, or material or equipment lessor for the design, construction, alteration, renovation, remodeling, or repair of, or for the furnishing of material or equipment for, a building, structure, appurtenance, or other improvement to or on public or private real property, including moving, demolition, and excavation connected with the real property. The term includes an agreement to which an architect, engineer, or contractor and an owner's lender are parties regarding an assignment of the construction contract or other modifications thereto.
Sec. 272.001. VOIDABLE CONTRACT PROVISION. (a) This section applies only to a construction contract concerning real property located in this state.
(b) If a construction contract or an agreement collateral to or affecting the construction contract contains a provision making the contract or agreement or any conflict arising under the contract or agreement subject to another state's law, litigation in the courts of another state, or arbitration in another state, that provision is voidable by a party obligated by the contract or agreement to perform the work that is the subject of the construction contract.
Sec. 272.002. INAPPLICABILITY OF CHAPTER. This chapter does not apply to a construction contract that:
(1) is a partnership agreement or other agreement governing an entity or trust;
(2) provides for a loan or other extension of credit and the party promising to perform the work that is the subject of the construction contract is doing so as part of the party's agreements with the lender or other person who extends credit; or
(3) is for the management of real property or improvements and the obligation to perform the work that is the subject of the construction contract is part of that management.
If you need further clarification on the statutes discussed above or have other inquiries regarding construction disputes, please visit our website or feel free to reach out to us by dialing 817-338-1700.