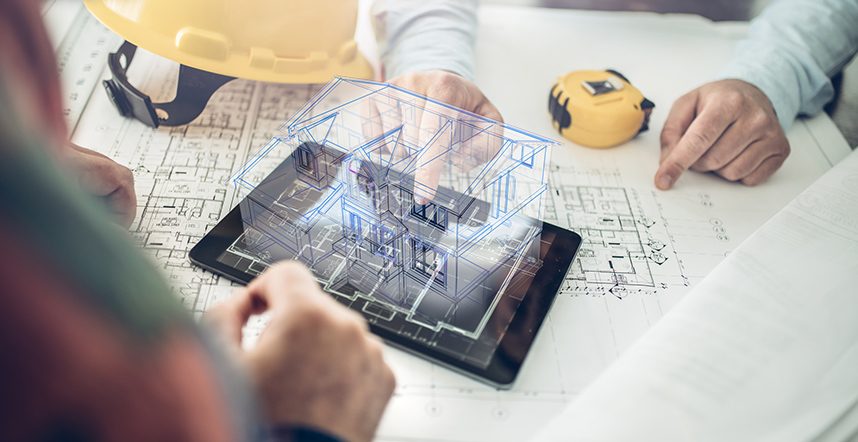 Real-time Updates Are an Early Warning System
Important Communication is Easily Verified
Drones Reduce Risk 
Live Video Boost Safety
Risk Management Software Protects Your Project
Construction technology is revolutionizing the industry.  These advances can also protect contractors from a number of legal issues. Here's how:
Real-time Updates Are an Early Warning System
As construction technological advances brought cloud-based apps to the industry, real-time updates relay live worksite updates to project managers and supervisors.
Inspections and workplace safety issues can be addressed immediately.  Previously, workplace supervision often meant taking a walk-through hours or days after an error or unsafe practice has occurred.  Construction apps and the cloud allow managers to immediately address safety or project issues.  This means you are less likely to end up in a dispute or court case down the road.
Important Communication is Easily Verified
When it comes to project disputes, technology in construction is your friend.  Gone are the days of chasing down a paper to show you communicated details related to a timeline dispute.  Whether it's communication through cloud-based apps, emails, or text messages; verification of your due diligence is a click away.
Drones Reduce Risk
Safety inspections are vital for any construction project.  Unfortunately, manual inspections often meant putting the safety supervisor in an unsafe position.
Early on, insurance companies realized the value of keeping their appraisers off of high structures. For example, inspecting hail damage on a building no longer meant putting a worker at risk of falling. As a result, roofing contractors were some of the first to implement the use of drones.  
Less than a decade later, many construction contractors are now using drones to assess the damage, inspect workmanship, and ensure worker safety.
Live Video Boosts Safety
The advantages of a live video feed on a worksite are easy to identify.  Whether it's a forklift operator using unsafe practices or a sub-contractor leaving a gate open after hours: video can protect you from potential legal issues.  In addition, it reduces the liability associated with a supervisor or security guard on the ground in a fluid worksite.
Risk Management Software
This is one of the most exciting developments in construction technology.  As systems have gone online, risk management software has become more robust.  Perhaps no technological advancement has more potential to protect you and your construction company legally than risk management software.
Predictive analysis helps get you 'in front' of a number of issues. Risk management software can anticipate and help you plan for timeline disruptions, supply chain issues, budgetary problems, implications of a change order, environmental threats, and potential work stoppages.
Construction Technology is a Great Investment
Just ten years ago, investing in construction technology could be a very expensive endeavor.  Today, cost reductions make it well worth the investment for most contractors.
As with any change, it is important to have a plan in place that maximizes your use of the most advanced tools to protect your business.  Construction technology, done right, will provide legal protection for your business. As a result, this can save you money over time.
Our team of experts is well versed in helping our clients establish contracts and workplace practices that maximize their legal protection. If you would like to learn more contact board-certified construction lawyer Joe Tolbert and his team today.